The field kitchen is situated on the edge of the North field.
Gas Cooker: 6 rings & oven
Fridges: 2
Sinks: 2 inside, 1 handwash, 2 outside
Other: Freezer, microwave, toaster

A fully fitted kitchen sitting as a separate entity. Perfect for catering large groups camping in the field without the need to bring a camping kitchen. The kitchen is fitted with stainless steel preparation surfaces and white goods, alongside the six ring gas hob and oven.
A two sink wash station is situated to the outside wall of the field kitchen allowing young people to wash up without entering the kitchen.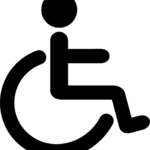 With direct access into the north field the field kitchen is accessible to all who are camping. Those with additional support such as wheelchairs may require some assistance to gain access to the kitchen itself and the wash station.
| Field Kitchen - Building Charges | |
| --- | --- |
| Field Kitchen – between 6 and 24hrs | £45.00 |
| Field Kitchen. Daytime or evening use up to 6 hrs | £20.00 |
| Site Fees - South Leicestershire District Scouting Users | |
| --- | --- |
| Full day site fee, 6-24 hours (visitors, campers and building users) – any day | £2.50 per person |
| Part day site fee, 30 mins to 6 hours (visitors, campers and building users) – Fridays to Sundays | £1.00 per person |
| Part day site fee, 30 mins to 6 hours (visitors, campers and building users) – Mondays to Thursdays | No charge |
| Large Event maximum charge (inc site fees and building charges) – full day (up to 24hrs) | £250 |
| Water fights and similar activities using above normal power, water etc - up to 4 hrs (Needs prior approval) | £20 |
| Users' own caravan or motorhome with electric hook up – up to 24hrs (Needs prior approval). In addition to per person site fee | £10 |
| Site Fees – Other Users (not Scouting or Girl Guiding) | |
| --- | --- |
| Full day site fee (6-24hrs) (visitors, campers and building users) – any day | £5.00 per person |
| Part day site fee, 30 mins to 6 hours (visitors, campers and building users) – Any day | £2.70 per person |
| Evening meetings (30mins to 6hrs) (building users) – Mondays to Thursdays | Building charge only |
| Water fights and similar activities using above normal power, water etc - up to 4 hrs (Needs prior approval) | £30 |
| Users' own caravan or motorhome with electric hook up – up to 24hrs (Needs prior approval). In addition to per person site fee | £20 |